Paula CHELTENHAM Date: October 29, 2019
Cracking Purchase
This will sound like I am over exaggerating but this radiator is one of the best home purchases I have ever made! Not only is it better than I expected but the price from QS Supplies is stunning. The build quality is excellent, its sturdy and everyone I have shown a picture of the radiator are surprised at the price. 100% happy and highly recommend buying one. I am so happy to have replaced the awful white 'value' radiator that was previously there. Happy, Happy, Happy!
Helpful?
3 of 3 People have found this Review useful
OVERALL RATING 5 Stars
Quality:

Value For Money:

Style:
Fiona SOUTHAMPTON Date: September 20, 2020
Reina Dimaro so much more than just a radiator
I chose this radiator because I wanted something different- I wanted a piece of wall art but also a conventional radiator that did its job, all at a price I could afford. So this radiator ticked the boxes on all of it. I am so pleased with it everyone can't help but comment on it in a favourable way and it chucks out the heat when needed. When I was searching for this product and doing comparisons qssupplies won hands down on price and service
Helpful?

Images Uploaded by the users: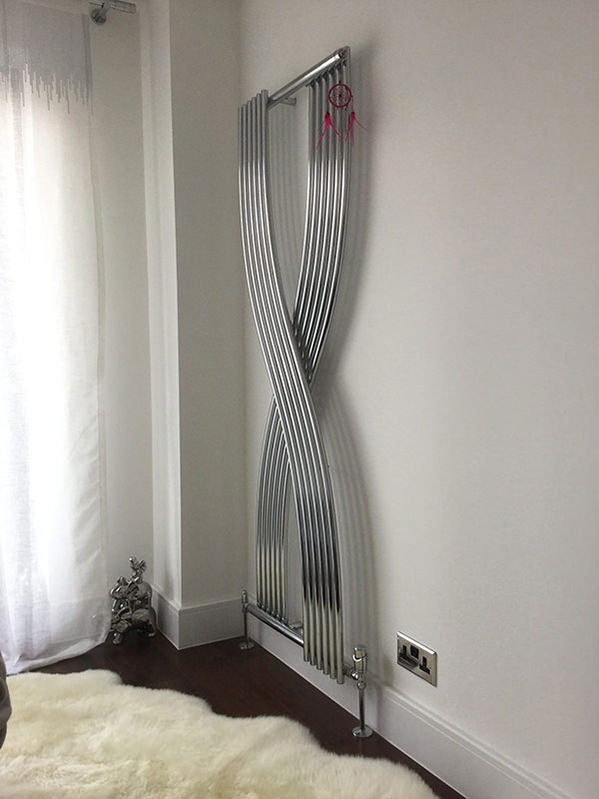 OVERALL RATING 5 Stars
Quality:

Value For Money:

Style:
Submit Your Questions
1 Questions Asked
Have a question about this item? Ask our tech team. We aim to reply within 72 hours. If you want to know get answers fast, please call us on 0116 251 0051
Hiya, I have purchased this radiator from you and it states 'Download the PDF from technical' but I can't see this option? Could you email it to me please and then I will order the valves I need. Many thanks, Paula
Answered By QS Team :
Download Installation Instruction PDF