What are Compact Radiators?
It is always important that the most appropriate radiator be chosen to efficiently heat a home. While traditional models are sometimes employed, there is a growing tendency for homeowners to choose what is known as a compact radiator. Before you are able to make the correct decision, it is first important to appreciate the primary characteristics of all variants and some of the benefits that they have to offer. Let us examine these handy heating elements in a bit more detail.
This type of radiator is essentially able to provide as much heat as many traditional variants while taking up much less space. In the past, many homeowners were unable to install wider models due to a lack of room available within a certain area. This concern has been all but eliminated with compact variants. Additionally, installation is much easier. Most are provided with top and side grilles already put in place as well as mounting instructions. Therefore, even those with comparatively little experience can install these models without the help of a professional. They are available in a number of different colours and styles; each intended to meet the unique needs of a specific environment. Now that we have examined their outward characteristics, let us take a closer look at how to choose the most appropriate type of compact radiator.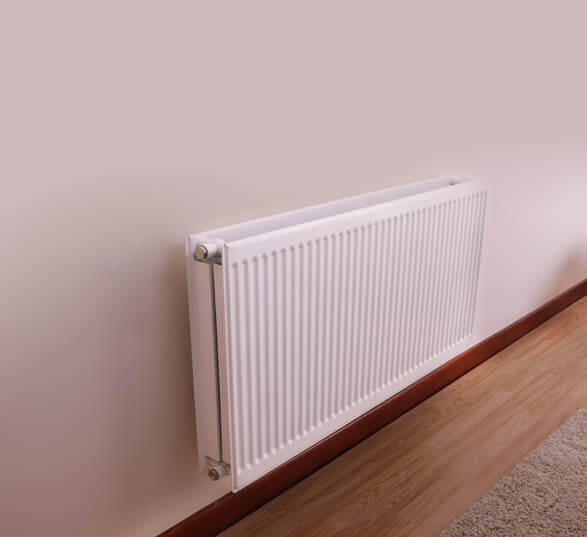 The Variants Available
As the name hints, a single-panel compact radiator makes use of one panel that is known as a "tank". This is the area where the water will circulate and provide heat. It should be noted that such compact radiators are not as efficient as the others. The main reason why single-panel compact radiators are used is if there is an extremely limited amount of space (they are quite thin). Aesthetics is the other main concern. An example can be seen if you wish to place the unit directly below a wide window. As opposed to the rather "bulky" appearance of a double panel, a single panel will be more pleasing to the eye.
The Double Panel Radiators
A double-panel radiator makes use of two heating elements that face one another. The primary benefit associated with this type of compact radiator is the surface area involved. As it is double when compared to a single panel, much more heat will be generated while the space required is only slightly more. This is obviously beneficial should you desire to heat a larger room. The storage tanks will also hold double the amount of water to be circulated. It is much quicker to feel the warmth that is emitted.
Finally, both single and double-panel radiators will often make use of surfaces commonly known as convector fins. These are actually a rather modern invention. It was found that higher amounts of surface area would allow any radiator to heat a room more efficiently (and therefore reduce energy costs). Convector fins are simply a set of convoluted metal fins that are welded to the heating panels (the tanks). They will heat up in a uniform fashion and due to the increased surface provided by these fins, the heat will escape more rapidly into the surrounding area.