Duravit Delos
They simply exude an idyllic and positive aura, with their smart and well-esteemed, classy look. The grandeur of the setting with the Delos Furniture Series created by Duravit is absolutely inevitable and indescribable. The very appearance stimulates senses; mesmerises everyone unto unwavering gazes. The patterns, style and shapes simply captivate everyone, with their attractive edifice and creative appearance. The provenance of this pulsating enigma is Duravit, apparently, quality engineering and precision is guaranteed.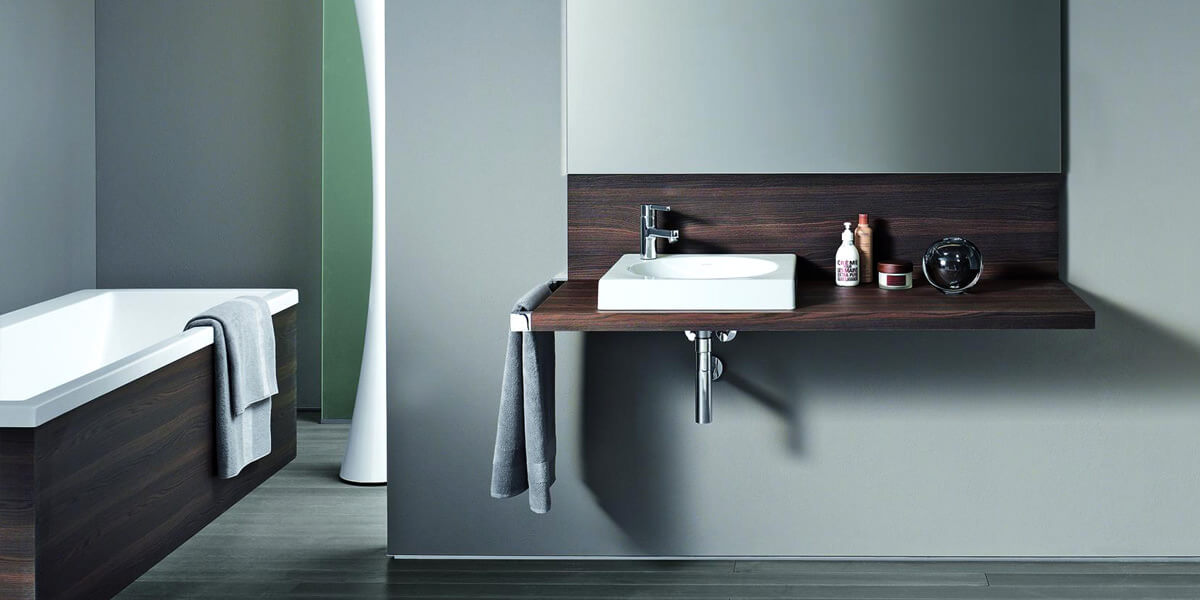 How can we help?
Designs, styles and prices to suit all needs. We have over 80 choices in this range. If you cannot find what you are looking for please contact us as we can supply products at reasonable price. Our staff are experts in their fields, highly trained and constantly updating their knowledge of the latest styles and innovations. They are more than happy to offer help and advice if you are undecided as to exactly the product that will suit your requirements.
Alongside our website and our physical showrooms in Leicester, we can offer professional advice in selecting the right bathroom product. If you have any questions then please ask, we are here to help if we can.