Simple Yet Classic Product
Sieger Design work closely with the manufacturer, researching and analysing their production methods and environmental considerations, to first draft models and then finalise the finished product. This attention to detail leads to ergonomic products that appeal to customers, while also maintaining Sieger Designs' own distinctive look and feel. Run by brothers Christian and Michael Sieger, the company has been designing sanitary-ware for Duravit since the early eighties. With their headquarters at the moated Harkotten Castle, the setting embodies their aesthetic approach, and that inspiration is the be all and end all.
The Sieger designed Bagnella wash bowl is a simple, yet classic product. Circular in form, with a broad, all round rim, the Bagnella range will sit perfectly on all forms of counters and consoles. This elegant bowl does not need any unnecessary decoration, remaining unadorned. The bowl has a small chrome ring on the base that connects it to the counter, which not only looks elegant, it also eases cleaning.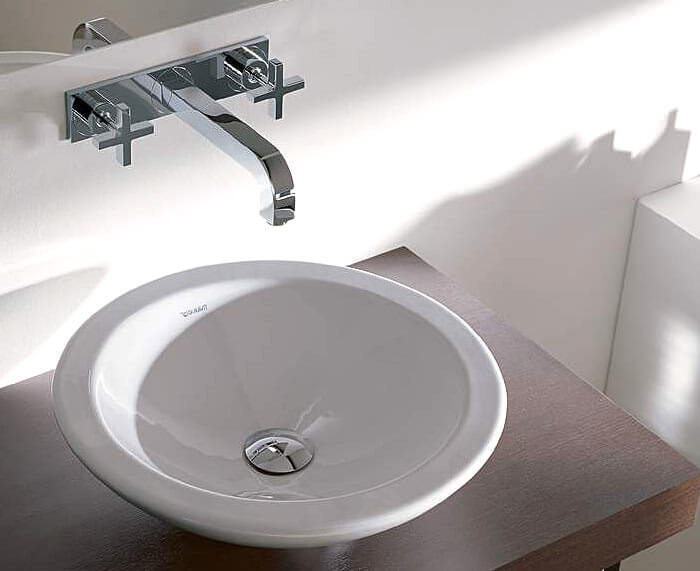 Available in two sizes, this beautifully designed basin would enhance any home's bathroom.