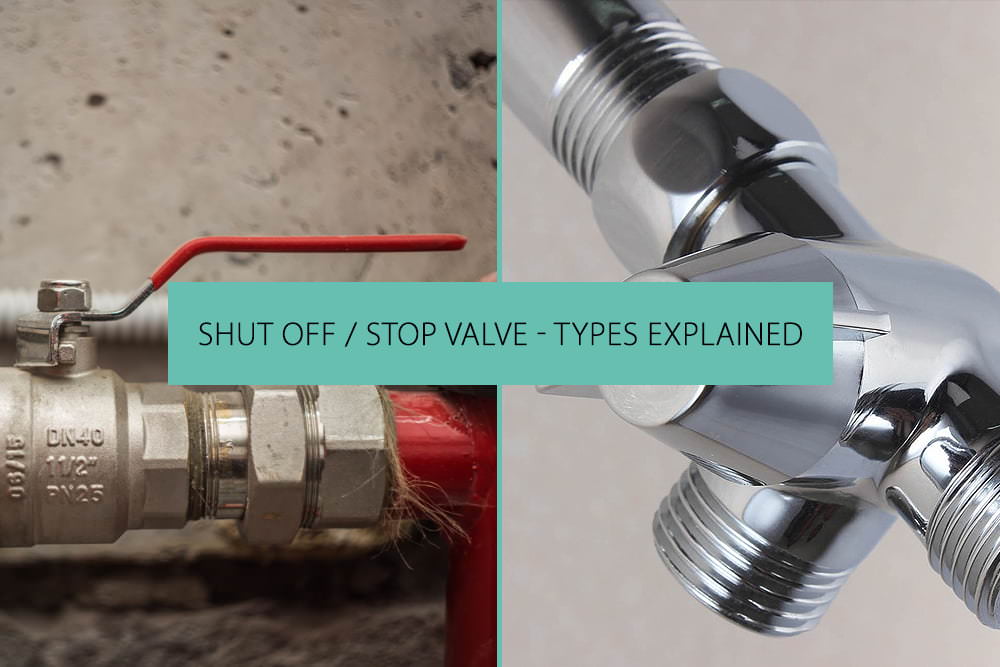 Shut off valves are manufactured to meet various specifications. These also come with different design and mechanism. To accommodate the flow pattern of the liquid flowing through, these may be angled or straight. Types of stop valves are mentioned below
Ball Valves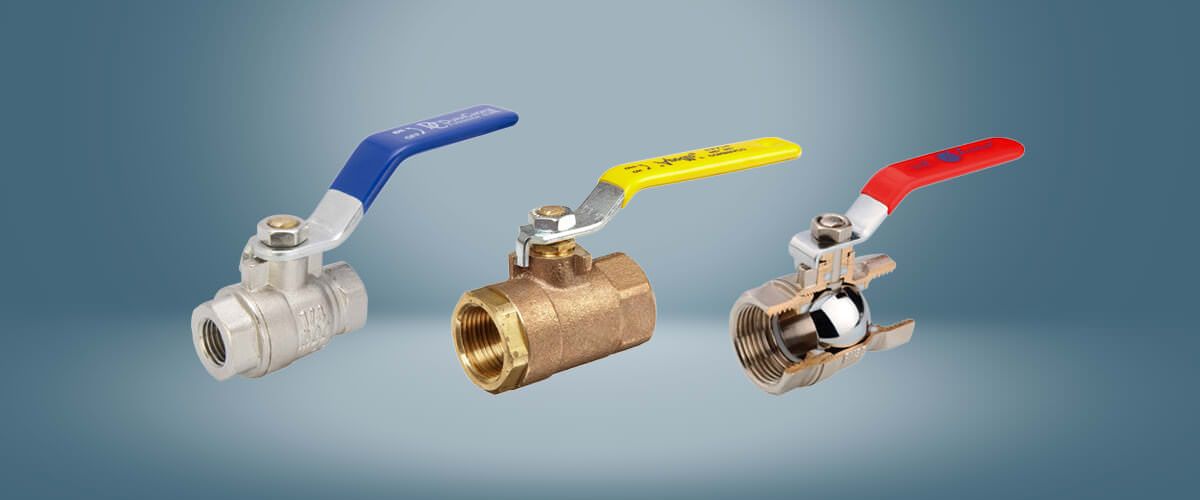 A ball valve is designed with lever handles and works with a short 1/4 turn of the lever handle. This type of valve is usually installed at the main water shut-off point in the plumbing system. There is a metallic ball inside with a hole in the centre. The open valve is aligned with the direction of the water pipe, and the water flows through. On closing the handle, the ball rotates, closing the hole, thereby shutting off the flow.
Gate Valve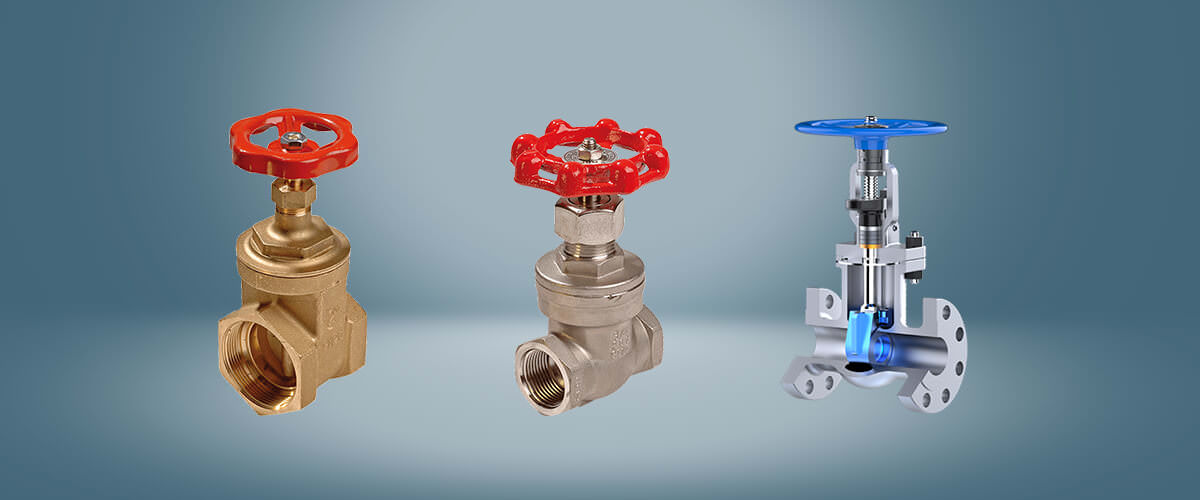 A gate valve features a metallic gate inside the valve body which is used to turn it on an off. A circular handle lowers and lifts the gate; when the gate is lowered, flow of water stops. Mechanism of working is similar to the ball valve, enabling either full flow or complete shut-off of the water. Controlled or variable flow is not possible. Such valves usually find use in industrial applications such as boilers.
Globe Valve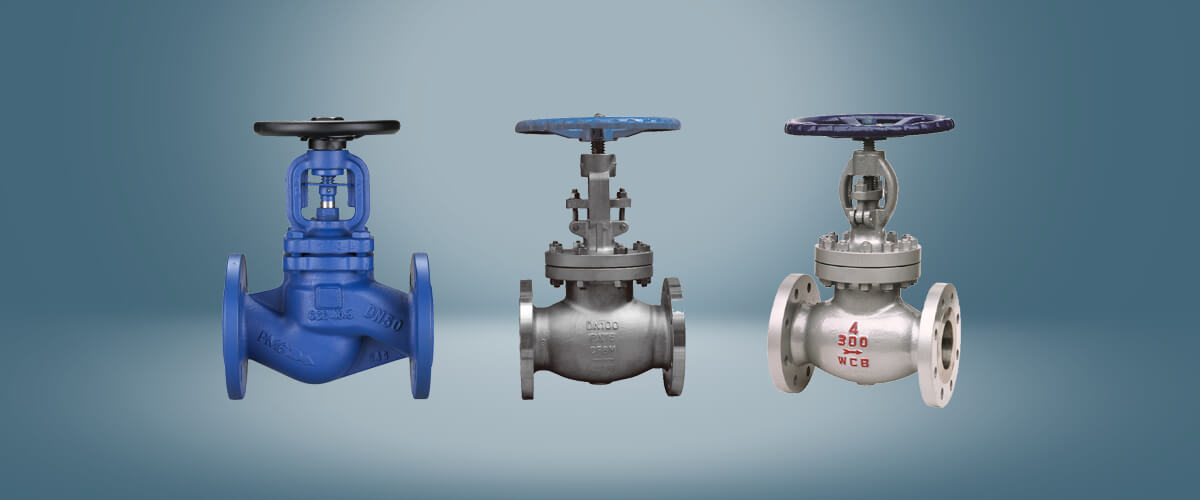 A globe valve has a rounded body similar to a ball valve. However, unlike a ball valve, a globe valve can be adjusted to regulate the water flow that passes through. Such valves are often seen in applications that require a variable flow pattern, such as those leading to outdoor water spigots.
Angled/Straight Valve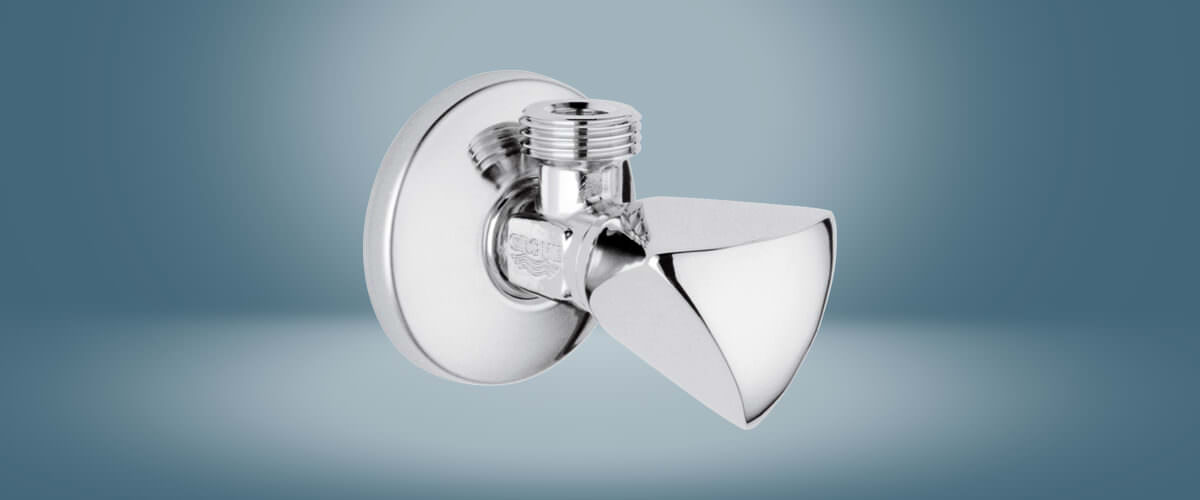 These types of valves are usually seen near individual fixtures and control flow of water to that particular fixture. These are quite useful during repairs and restoration works to a particular fixture, to stop water flow only to that fixture while the rest of the elements function as normal. An angled shut-off is designed for water flow that needs to flow at an angle while straight valves facilitate a straight flow and shut-off of water inside a pipe.
Click Here, to view our range of Stop Valves.