Graham ULCEBY Date: November 10, 2021
Bristan Artisan Kitchen Mixer Tap
Okay, so we had the tap fitted by our local plumbing/heating company during the summer months due to our previous tap leaking from the hot side on/ off the handle. This tap was recommended to us by our local plumbing/ heating company so I order it for them to fit. Some modifications were required under our kitchen unit below the tap but other than that fitting was okay. During use, the tap performs as expected but should really be supplied with an for the spout to prevent capillary action causing the dripping. The spout also actually feels quite loose when it is turned but I was told by the plumber that this was okay. The overall finish of the tap is okay but the screw on the spout nozzle could be a better machine threaded fit. I have since seen some negative reports about this type of tap so will just have to see how things go.
Helpful?

Images Uploaded by the users: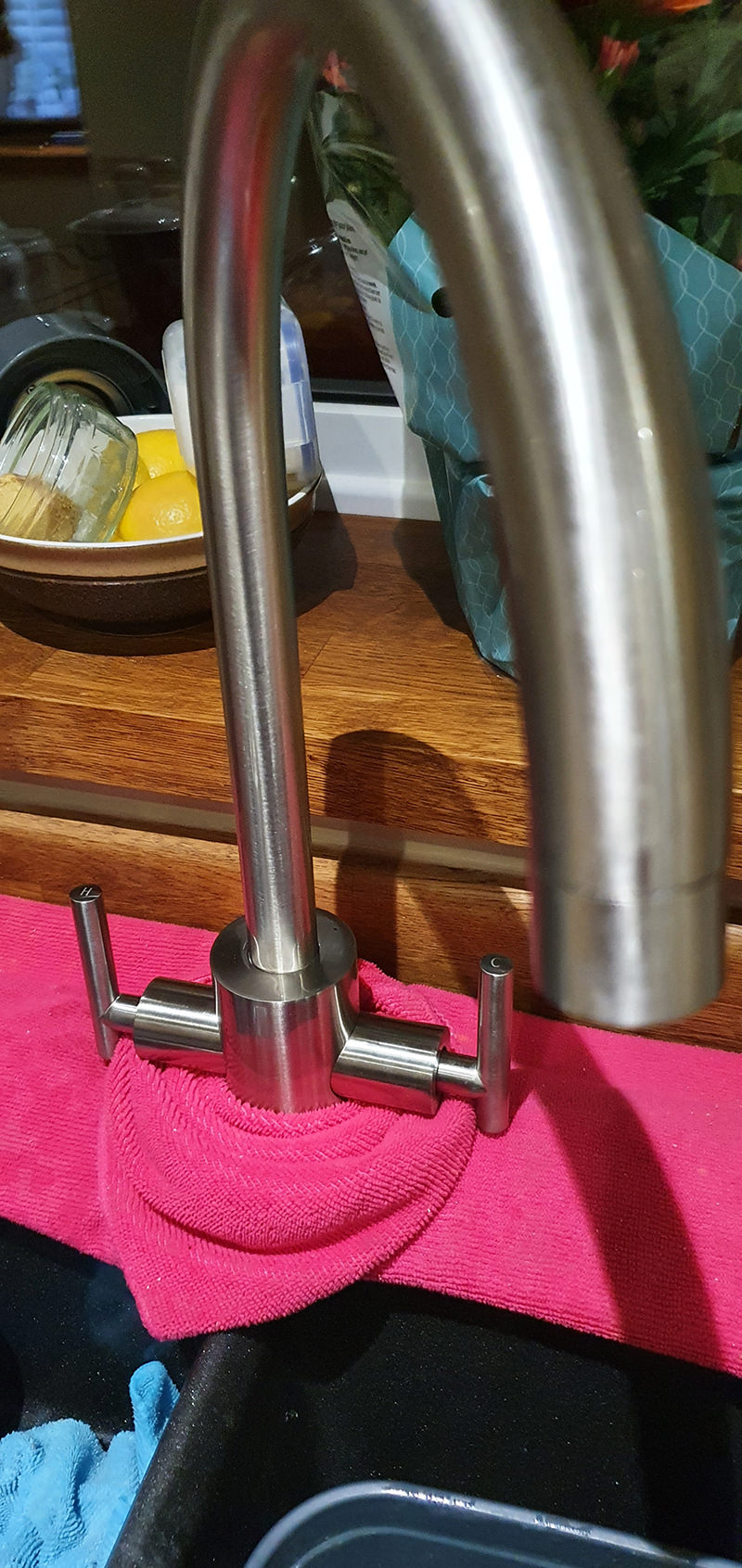 OVERALL RATING 4 Stars
Quality:

Value For Money:

Style:
Catherine LITTLEHAMPTON Date: November 15, 2017
Lovely solid tap at a good price
This is a lovely solid tap at a good price. At first it dribbled a bit after turning off the tap but after about a week or so this stopped. It's lovely to use and looks good too. Recommended. Was easy for a plumber to fit.
Helpful?

OVERALL RATING 5 Stars
Quality:

Value For Money:

Style:
F Leigh on sea Date: October 29, 2019
Good looking tap
Great quality and good looking tap, at a great price.
Helpful?

OVERALL RATING 5 Stars
Quality:

Value For Money:

Style: