Sharon Ealing Date: July 12, 2016
Stylish and functional tap
I searched everywhere for the perfect tap for my kitchen renovation. This one jumped out at me - streets ahead in appearance and perfect for an industrial styled kitchen. It was great that there were two different heights to choose from. It was important that the operating lever could be easily used when holding other objects. It can! It takes a little while to get used to as there is always a little water left in the tap after it is turned off, but that's normal and not a problem. All in all it is just what we wanted and works brilliant with a deep sink as you can get anything underneath it or swivel it around to suit.
Helpful?

Images Uploaded by the users: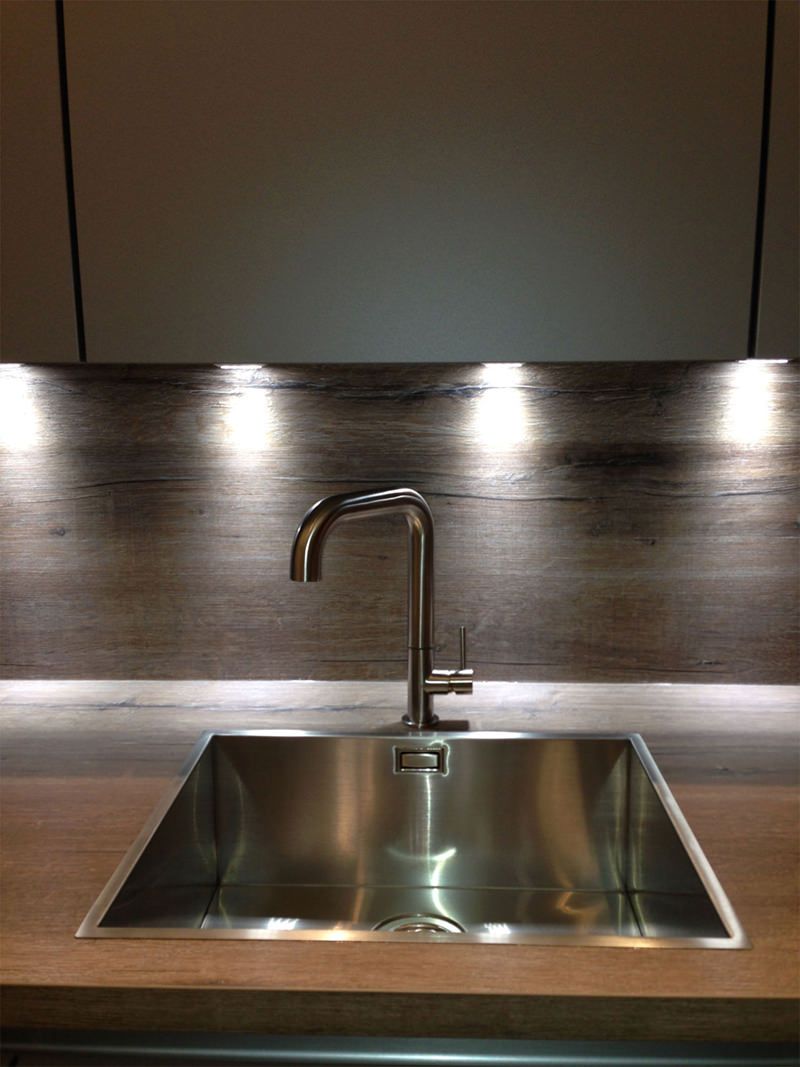 OVERALL RATING 5 Stars
Quality:

Value For Money:

Style:
David FAREHAM Date: May 9, 2017
Style
After a what I must say was a fairly short internet search looking for a mixer tap to replace a very stylish but old (22 yrs) kitchen mixer tap; that at least offered us a 15 year guarantee, we came across this Cross-water Cucina at a very sensible price. Order duly submitted over the last bank holiday weekend, and was dispatched and received very promptly. It was fitted within 1/2 of our local registered plumber turning up and I must say that we are very pleased with the result. Here's hoping that it will last as long as its predecessor.
Helpful?

OVERALL RATING 4 Stars
Quality:

Value For Money:

Style:
Agnes Clevedon Date: March 12, 2021
What a STATEMENT TAP
This tap is just gorgeous to look at and of optimal quality. It is made of brass with a brushed stainless steel finish, making it equally hardwearing and stylish. It's a good example of how chunkiness can look beautifully smart, ensuring both durability and sophistication. Interesting to see how anyone new to our kitchen would always comment on the amazing tap.
Helpful?

OVERALL RATING 5 Stars
Quality:

Value For Money:

Style:
Hilary ABERDEEN Date: January 8, 2018
Nice Tap
This tap looks very good. The finish goes very well with the brushed steel effect of many hobs and ovens. Easy to clean due to the small number of parts.
Helpful?

OVERALL RATING 4 Stars
Quality:

Value For Money:

Style:
Submit Your Questions
1 Questions Asked
Have a question about this item? Ask our tech team. We aim to reply within 72 hours. If you want to know get answers fast, please call us on 0116 251 0051
I've just ordered the above tap. Are there any additional parts required for installation? Thanks
Answered By QS Team :
As far as we know, there is no other additional part required for installation, but you can also check the Technical PDF File For an installation-related query. Please refer the installation guide provide in the technical tab or refer to this url (https://images.alt.qssupplies.co.uk/2014-4-25--15-33-4-724.pdf).