Rosalyn Birmingham Date: September 26, 2015
Great quality
I have been very pleased with this screen. It's good quality and also looks good. I have replaced the seal which was surprisingly easy. The resistant coating lasted less than a year which was disappointing,but good whilst it did. I'd recommend this screen.
Helpful?

OVERALL RATING 4 Stars
Quality:

Value For Money:

Style:
Sarina MILTON KEYNES Date: August 23, 2018
Lakes Classic Curved Bath Screen 800x1400mm
Good quality shower screen, easy clean and stays steak free. A real premium look for a great value price. Extremly happy with the finish in my main bathroom. ***** customer service and delivery of goods.
Helpful?

Images Uploaded by the users: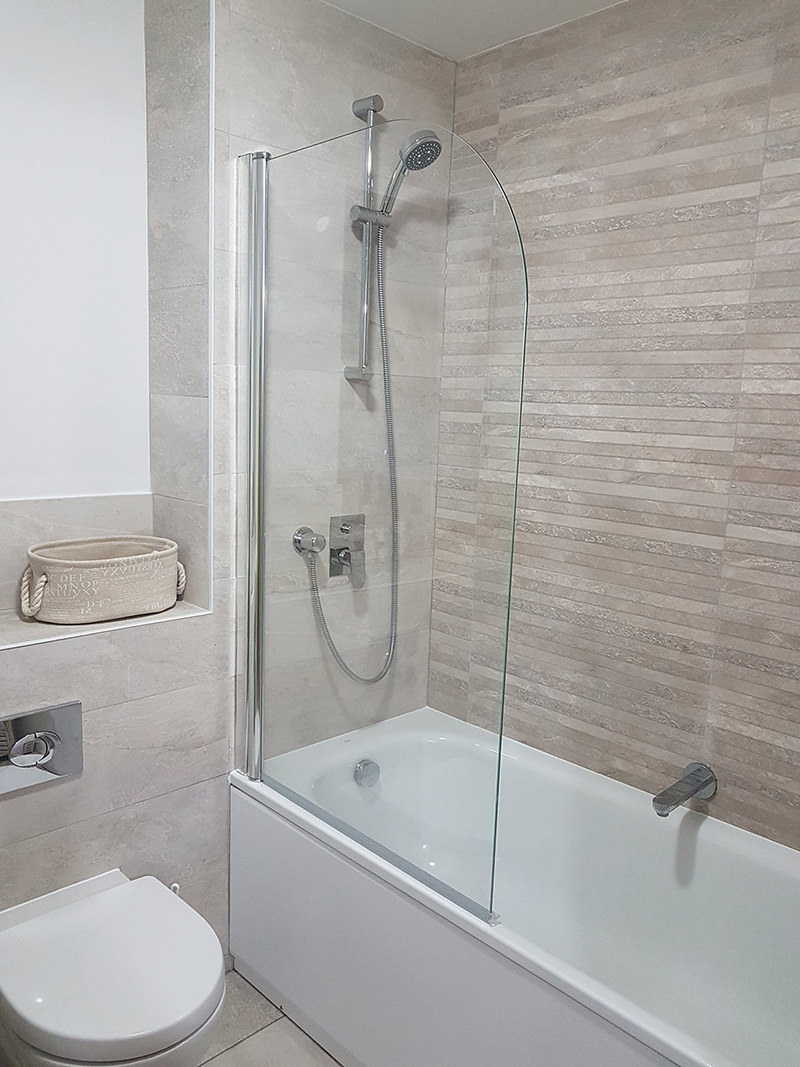 OVERALL RATING 5 Stars
Quality:

Value For Money:

Style:
Submit Your Questions
1 Questions Asked
Have a question about this item? Ask our tech team. We aim to reply within 72 hours. If you want to know get answers fast, please call us on 0116 251 0051
I think I may have already asked you this. If so, I'm asking again! I've had a Lakes shower screen - model SS10 05 - for five years. Now it needs a new seal (or whatever they're called) - the strip that runs along the bottom of the screen just above the top of the bath. Would you be able to supply a replacement? Look forward to hearing from you.
Answered By QS Team :
"A replacement seal can be purchased using the following link http://lakesbathrooms.co.uk/allclear-glass-coating/shop/bathscreen-seal/#.VOGu33mzUdU"