ClearWater presents a mark of class, which is ready to be adorned by bathrooms with distinction; Basins, from ClearWater exudes irresistible joy in your bathrooms and cloakrooms. Exquisitely articulated from natural stone, precisely detailed for comfort, ClearWater Basin can render spell biding satisfaction. With a wide range of styles and sizes, no bathroom or cloakroom will be left undone with the majestic touch of ClearWater Basins.
Modern & Traditional Designs

Every piece of ClearWater Basins collection stands out to be the best sanitaryware, where style and performance are required, at equilibrium. Featuring countertop basins in a variety of shapes and sizes, you can avail modern as well as traditional basins, as per your preference. The traditional basins from ClearWater can be availed with small, medium or large basin stand. The incredible roll top basins are supplied with an option of 0, 1, 2, or 3 tap holes, enabling you to fix the desired faucet. ClearWater provides a 10 year guarantee with the complete range of Basins.
Sontuoso Piccolo Natural Stone Basin 490mm White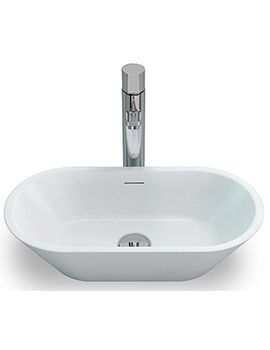 Get an elegant, chic and subtle look for your bathroom space, by installing the Sontuoso Natural Stone Basin, from Clearwater. The basin is made from natural stone and mineral, with the unique stone r...
QS-V26357
£254.15
£ 395.00
Traditional Small Roll Top Basin With Stand 550mm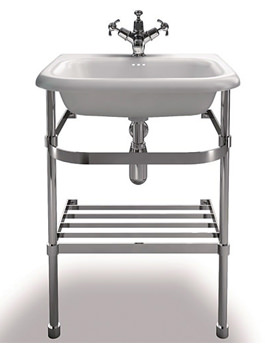 Bring home the ultimate grandeur, in the form of Traditional Small Basin, manufactured by Clearwater. The basin is made from natural stone and mineral, using the Stone Resin Technology, which gives, e...
QS-V26358
£382.86
£ 589.01
Variations of ClearWater Basins
!
Traditional Medium Roll Top Basin With Stand 650mm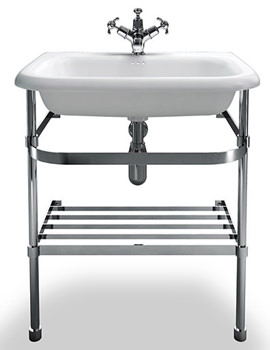 QS-V26359
£415.35
£ 639.00
Traditional Large Roll Top Basin With Stand 750mm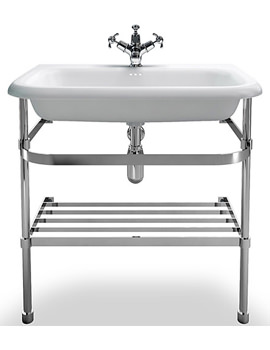 QS-V26360
£434.85
£ 669.00
Sontuoso Natural Stone White Basin 590mm - B5E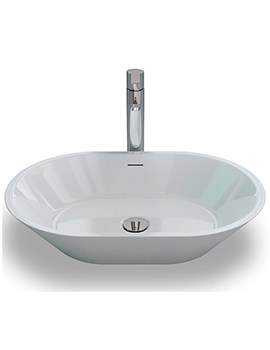 QS-V26356
£296.65
£ 395.00