Who is a Plumber and what's his job?
Plumbers are the highly skilled technicians of all water supply related systems. They come with years of training in the plumbing industry and come equipped with both academic and technical know-how of everything related to your home's water supplies and drainage. Some plumbers come with specialized services, and you should always ensure that the one you hire is experienced to solve the specific problem you are facing.
If you are planning to do a large plumbing job in your home, you must ensure that your plumbing contractor holds a master plumber's license.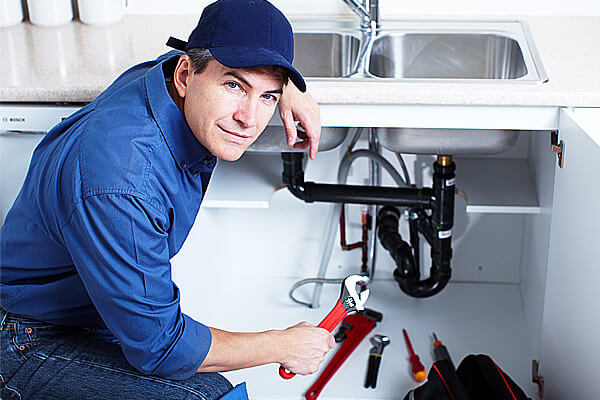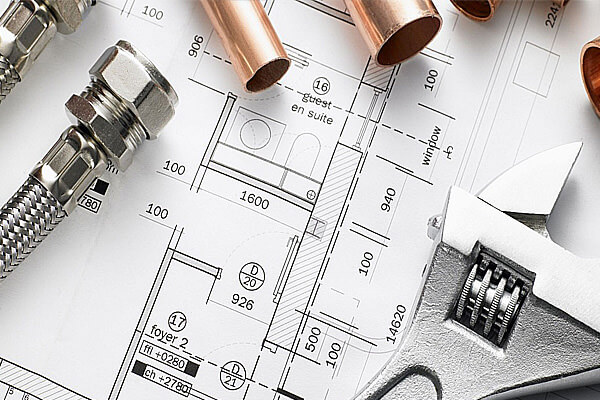 Things to Note before Hiring a Plumber
Once you have decided on your new bathroom design it is time to get to work. If you are not able to install your new bathroom yourself then you may want to think about hiring a Plumber. Plumbers are usually more than capable of getting the job done, but they do come expensive. You may also want to think about hiring someone who can work as a project manager to oversee the entire job. Doing this will help to prevent delays and mean the job will be done a lot quicker. Here is how you can take steps to ensure you hire the right team of people so you have a new bathroom as quickly as possible.
Shop Around
When you plan to buy something for your home, chances are you shop around so as to get a feel of a range of products. You should also think on similar lines when it comes to potentially hiring a contractor. Ask for quotes and details about manpower, materials and budget along with the timeframes for a thorough completion of the job. You may also want to find out if there is any after service care. After-service care could mean that you may not have to pay for any problems that occur once your new bathroom has been installed. Look out for product and workmanship guarantees too incase you are not satisfied with the work that has been undertaken.
A good reputation
Does the contractor you are about to hire have a good reputation? A plumber's reputation is likely to reflect the quality of their work. Take a look at their website if they have one as this will help you determine whether you can trust them. Read customer reviews if any are available as these are indicative of the quality of work and service you can expect.
Service Charges
Everyone needs to pay in line with the work accomplished. At the same time you should also ensure that a low price does not affect the quality of work. If a contractor quotes you a price that is a lot lower than existing market price, you should be curious. This low cost may translate into substandard work quality. Contractors are in the job to make money, and although they need to be competitive, they also need to make a profit.
Delays in fitting your bathroom
As with any job there could be delays in fitting, this happens all the time and may be unavoidable. You can ask the contractor to sign an agreement clearly stating that any delays will not attract additional charges. Some of them also offer a discount on the total cost if there is a substantial delay in the project completion.
Keep an eye on progress
One of the things you will need to do is keep an eye on progress. Check in every day to see how things are panning out. If the job is not going to take long, pop your head in and ask how things are going. When you take the contractor a cup of coffee, it may be the perfect time for you to get a progress report.
How to Find the Right Plumber
Word of mouth always works so also referrals from friends and neighbours. Also, looking at yell.com or looking at yellow pages may also solve your problem. In Yell or yellow pages, make sure you search for local area plumbers. Yet another option is to visit your nearest DIY shop. These stores are usually frequented by plumbers to purchase goods. If you are facing a minor problem such as leaks, there is no need to consult a highly qualified plumber but major problems call for much experience.
After Hiring
Write down what you would like your Plumber to do. The more details you can give a Plumber, the better the chance they have of giving you the bathroom you want. Draw a diagram of where you would like your sink, toilet, bath or shower to go, and do not forget to include any light fittings either. If you are unsure of anything, ask the Plumber for advice.
A good plumber will be able to work with your plans and suggest alterations they think may be necessary. They may spot a problem with the desired location of your basin and suggest it is moved closer to the water pipes or away from the door. Sometimes seeing something from another persons' perspective can make you see your design in a whole new light. However, if you have a minor project and wish to put on the gloves, our guide to improving your plumbing skills can give you a helping hand.