Robert Leeds Date: June 30, 2015
Looks Great !
The Glass shelf is too long and has very sharp edges to the front, I have replaced the shelf with one not so long & had the front corners rounded. perfect now ! Also the Anti Mist is not very good in my Wet room, probably Ok in a normal Bathroom. Overall very pleased with my purchase.

Helpful?


OVERALL RATING 4 Stars
Quality:

Value For Money:

Style:
Alan Church Stretton Date: September 16, 2015
Impressive
Been a while since installed. Excellent piece of kit. Infra red no contact switch, heated mirror, great LED lighting plus a shaver point at the side, and a glass shelf. nothing cheap here We are very pleased..........

Helpful?


Images Uploaded by the users: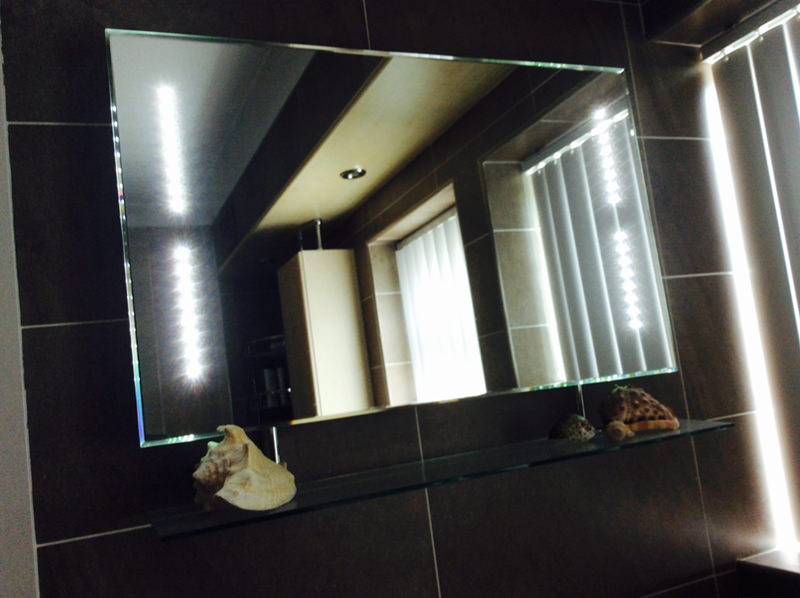 OVERALL RATING 4 Stars
Quality:

Value For Money:

Style: