Phil Cheshire Date: September 22, 2015
600mm Pivot Door
Thanks Guys at QS great value for money show door just right for what I needed and still looks good very stylish and very well made. I like the fact the glass has a small black seal in the frame as it looks better than clear as sometime they can start to look a bit yellow after a few years. The door has a good strong magnetic seal and good water seal at the bottom of the door. Delivery was quick and was very secure as it was upright on a wooden frame and pallet so not to be damaged. Thanks again guys.

Helpful?



3 of 3 People have found this Review useful
Images Uploaded by the users: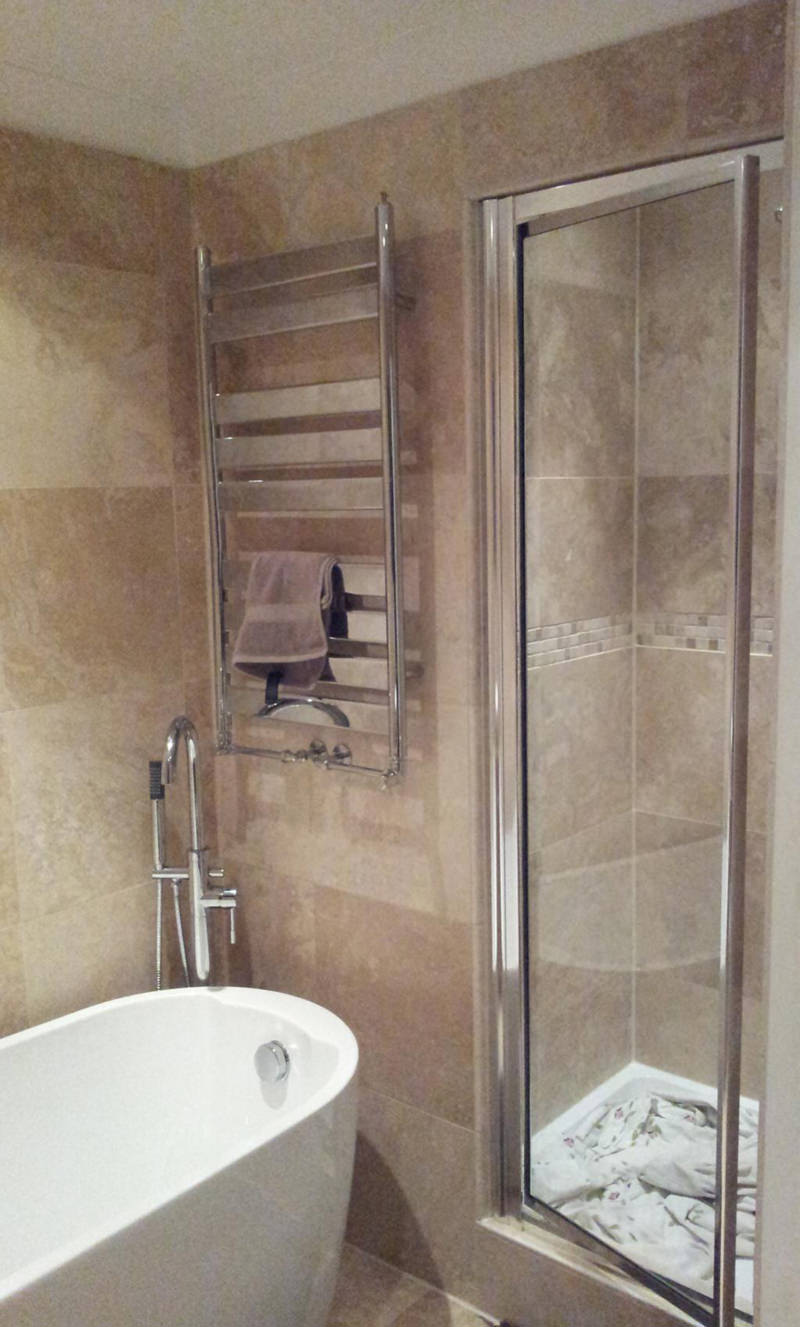 OVERALL RATING 5 Stars
Quality:

Value For Money:

Style:
Submit Your Questions
3 Questions Asked
Have a question about this item? Ask our tech team. We aim to reply within 72 hours. If you want to know get answers fast, please call us on 0116 251 0051
hello can you tell me the measurements from the bottom of the frame to the actual glass door? ie. do you have to 'step' over the frame at the bottom edge to go through the door?
Answered By QS Team :
There is a small edge at the foot of the door that you will need to step over, We have uploaded instructions for the door, that have details about the 7129.
hi! I am interested in buying this shower screen but due to an awkward space, it would be helpful to know the height of the bottom part of the frame? ie; the part that sits on the floor (or base of the shower) to the point where the door opens.
Answered By QS Team :
We have attached a copy of our specs for the product in question.
Can you recommend a shower tray suitable to use with Simpsons 600mm pivot door, please?
Answered By QS Team :
Thank you for your query. Whilst we do make a 600mm wide pivot door, unfortunately at present we don't make a 600mm wide tray, the smallest we make is 700mm. However, our enclosures are suitable to use with the majority of different brand trays, the framework is 36mm wide on the tray so there are few limitations. I hope this is of help, any further queries please contact us.