Style Guide for Designer Radiators
Traditional interior design makeovers have focused on furniture, flooring and wallcoverings, with huge ranges of each to cater for every possible whim. A new trend has developed in recent times, with designer radiators becoming the latest items to catch the eye.
Whether it's stunning, contemporary towel rails or ultra-modern panels to fit any room in the house, consumers now have an increasing choice when it comes to customising the look and feel of their radiators. With increasingly versatile accommodations to fit out, radiator models have become far more varied, from tall, slimfit designs to flat panel or traditional horizontal variants. From contemporary chrome to chic anthracite, designer radiators have become more than just a functional element in the room - they are now talking points and stylish features in their own right.
In addition to modern twists on the traditional column or panel radiators, several new styles have become very much in vogue. Flat panel, vertical designs are both practical and refined, while gunmetal and anthracite offer radical alternative materials for your heating solution. Some models even feature mirrored panels incorporated into the design, which is not only stylish but space-saving, especially for those with smaller rooms to furnish.
An additional feature of many such radiators is a wider range of colours; from peaceful, tranquil blues to warm oranges and masculine reds, coloured radiators can help enhance the mood of a room or lend it a completely new feel.
Innovation and luxury does not necessarily mean premium prices either; many designer radiators are competitively-priced and comparable to standard radiator models. The added touch of refinement, however, makes this new, practical approach to interior design both affordable and desirable.
Design Examples
Now that we have outlined some basic variables to consider, let us take a look at three different radiator types which can add style to any home.
The First Model / MHS Tratto
This MHS Tratto offers a truly unique appeal. As it is embedded with rear-facing lighting, it hardly appears to be a radiator at all. Such a unit is ideal for those who may have been searching for a post-modern appeal. A handy horizontal upper portion increases its functionality; small items can be tucked away for later use. Thanks to a rather solid appearance, this radiator can be used within any room of the home.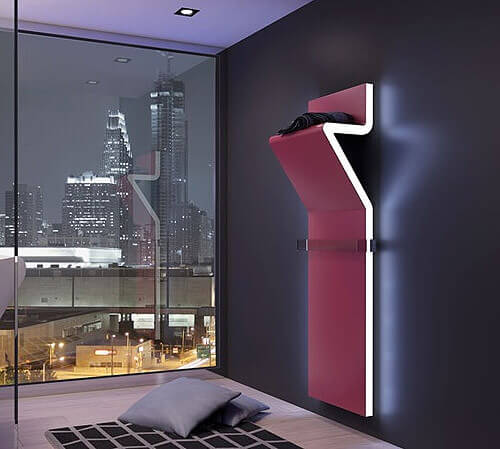 The Second Model / MHS Canyon
This MHS Canyon boasts what can only be called a minimalistic appeal. A sleek silver hue will compliment the existing colour scheme of nearly any room. As with the previous unit, this radiator is entirely mounted upon the wall thanks to its lightweight construction. Such a design can be a wonderful addition in bathrooms and other locations where floor space is at a premium. An interesting feature to be seen here is that as opposed to a tubular design, the outer surface is comprised of a continuous sheet of folded metal. You may recall that this will help aid in efficient thermal distribution due to its increased surface area. Such a model will also be quite easy to clean.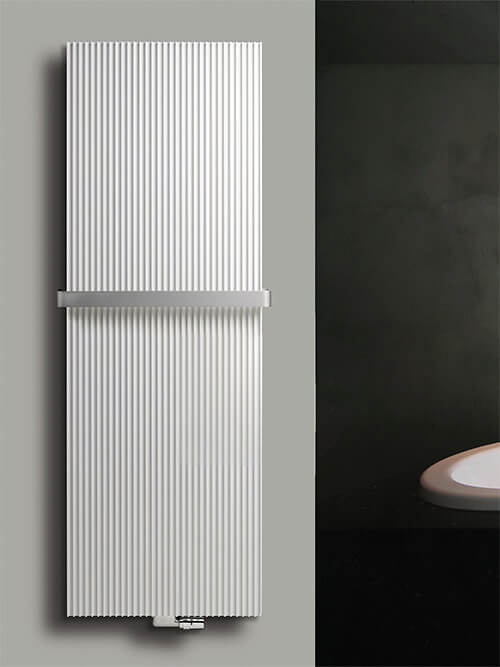 The Third Model / Apollo Genova
Those who are looking for a true departure from the norm will not be disappointed with this last variant. Boasting a rather artistic appeal, this radiator employs two sets of u-shaped elements; each facing away from the other upon a double vertical mount. As with many other designer models, the aim here is to have the unit look less like a radiator and more like standalone element. Its angular shape can be used to match the existing decor of a room while the piece is just as appropriate when contrasting with a more traditional environment.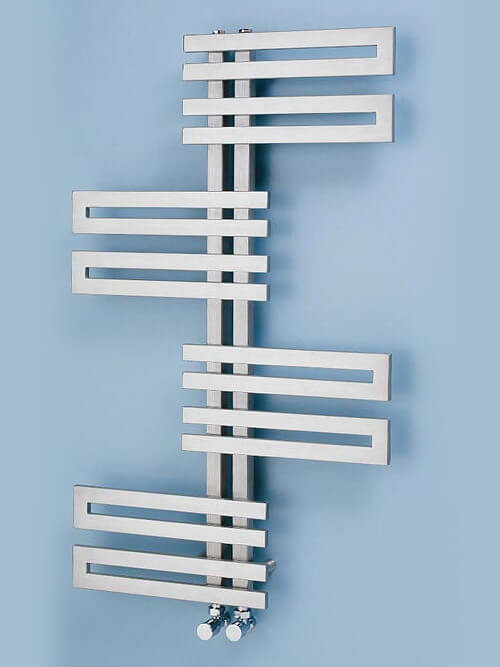 We can now see that understanding which make, model and design to choose from can be quite a lengthy process. However, let us remember that any radiator is a very real investment. It can provide warmth for decades to come while its visual appeal can have an equally stunning impact within the home. With a bit of research, you will be able to make informed decisions and provide your living space with the comfort and style that you have always dreamed of.