Which One to Select - Vertical or Horizontal Ones
The difference between these types of radiators is in the dimensions, with the vertical choice being taller with less width than horizontal ones. That being said, you can find both design choices in a range of styles, shapes and materials to suit your preferences.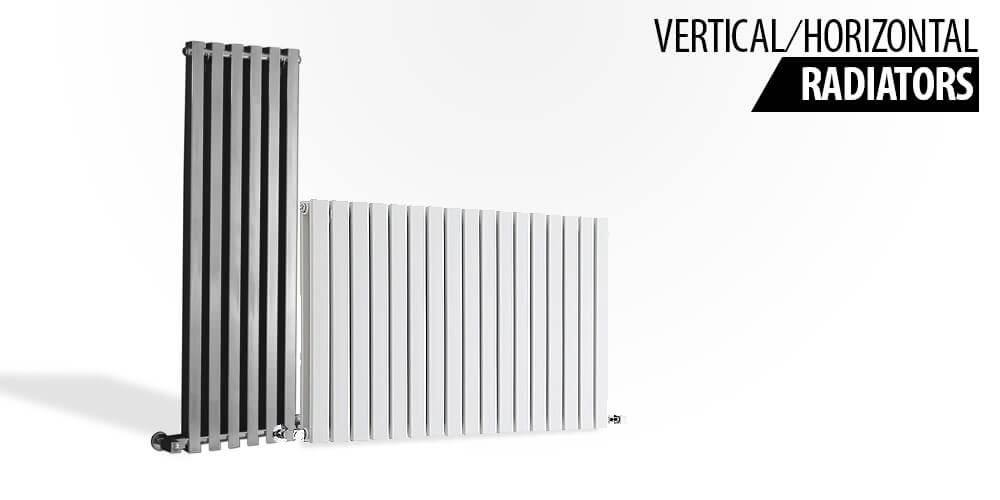 Both types can be installed as electric or central heating versions. The Central heating radiator is your classic method of heating and electric uses wires as heating elements. Electric has the advantage of not needing a boiler. For both types, the method of heating and design options are quite similar, but the deciding factor comes down to location. Horizontal radiators are ideal for under windows and low down on long walls. Advancements in technology also make these ideal for preventing drafts from windows. For vertical radiators, you can usually find them in bathrooms and kitchens where space is more of an issue.
Most modern bathroom radiators have remote controlled programs to set temperature and operating times. At our on-line store we have an extensive range of design styles, offering everything from the simplest to the most glamorous solution. These pieces of heating products also create a subtle look in any bathroom environment.
Know Which Materials to Select

Stainless Steel: In comparison to chrome, this material is more expensive. However, the extra cost gives you more quality and durability, which helps in protecting against corrosion, an important property in radiators that come up against corrosive elements often in a heating system. The appearance of stainless steel is ideal for the modern space as it can give a sleek look that blends in with the style and colours often used. This is especially so in bathrooms, where reflective, neutral materials are a popular choice.
Chrome: Radiators made from chrome are a cheaper alternative to stainless steel without necessarily cutting back on quality or choice of design. However, the main drawback is in its susceptibility to corrosion, and as radiators come into contact with corrosive elements a lot, this property is quite important. Luckily, there are ways to combat this such as using correct water treatments.
Aluminium: Aluminium is a lightweight, durable material that transfers heat the quickest of all the materials used in radiators. This has the effect of improved efficiency in heating up a room, and therefore less energy wastage.