Duravit X Large
From bathroom consoles and counters to tall and semi tall cabinets, wall-mounted vanity units, floor cabinets, mirrors with lighting, mirror cabinets and wall boards, this exclusive range of bathroom furniture contains everything you need to create a sleek modern aesthetic for your home bathroom, in a range of sizes and finishes to create an harmonious appearance.
All of our bathroom installations come in a range of sizes and specifications, meaning that your needs will be catered for. From mirrors with lighting in 6 different sizes to a variety of widths, two different depths and 8 different furniture finishes, you can create an elegant, spacious home bathroom that looks bespoke.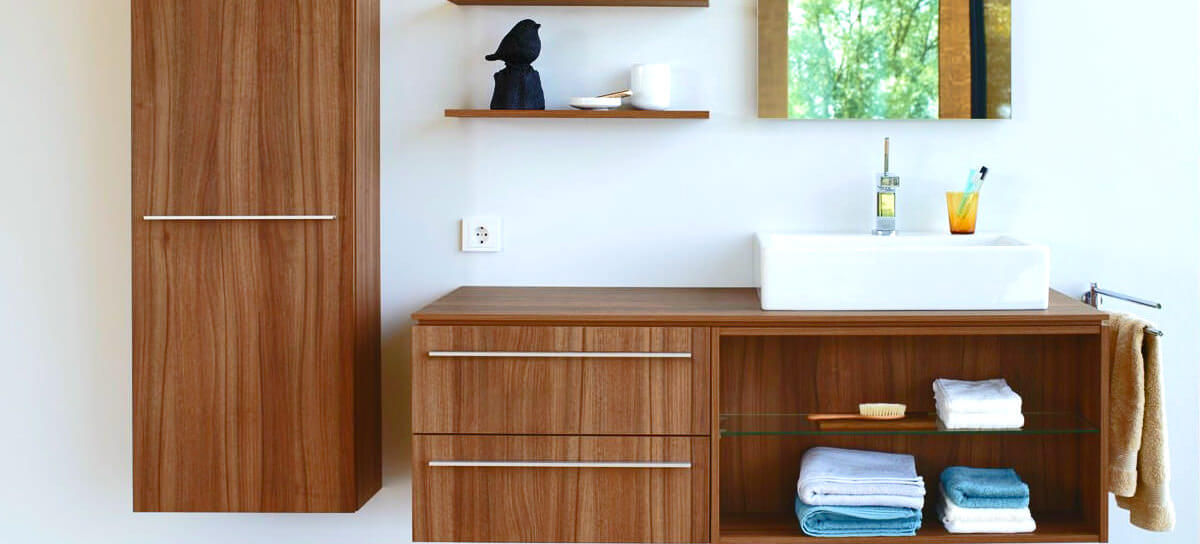 The Modern, Minimalist Look

This collection exudes minimalist chic. Reimagine cluttered, dated bathrooms and think of light-filled bathroom spaces filled with smooth chrome, gleaming wood, and cool white porcelain. This range specialises in creating calm, clear, beautiful bathrooms that are designed with you in mind. From counter-tops with stools to enable flawless makeup application or easy shaving to appealing bathroom storage, our modern German designs share something in common with the Scandinavian model: it's all about clean spaces, clutter-free lines, and lots of natural light.