Beautifully styled Traditional Bathroom Elements
Began as a small earthenware manufacturing plant in the Black Forest, Germany, Duravit began to manufacture the porcelain products for which it is now best known, namely bathroom products, such as toilets and basins. In the 1960s, Duravit began to focus on sanitary products and found great success, becoming a limited company in 1988. In recent years the company has continued to go from strength to strength with the launch of numerous new lines of sanitary products, including saunas and pools. Duravit products are now available in over a hundred countries, with factories in Germany, China and Egypt. Duravit is well-known for using some of the world's best designers, such as Philippe Starck, Frank Huster, Matteo Thun and Sergei Tchoban.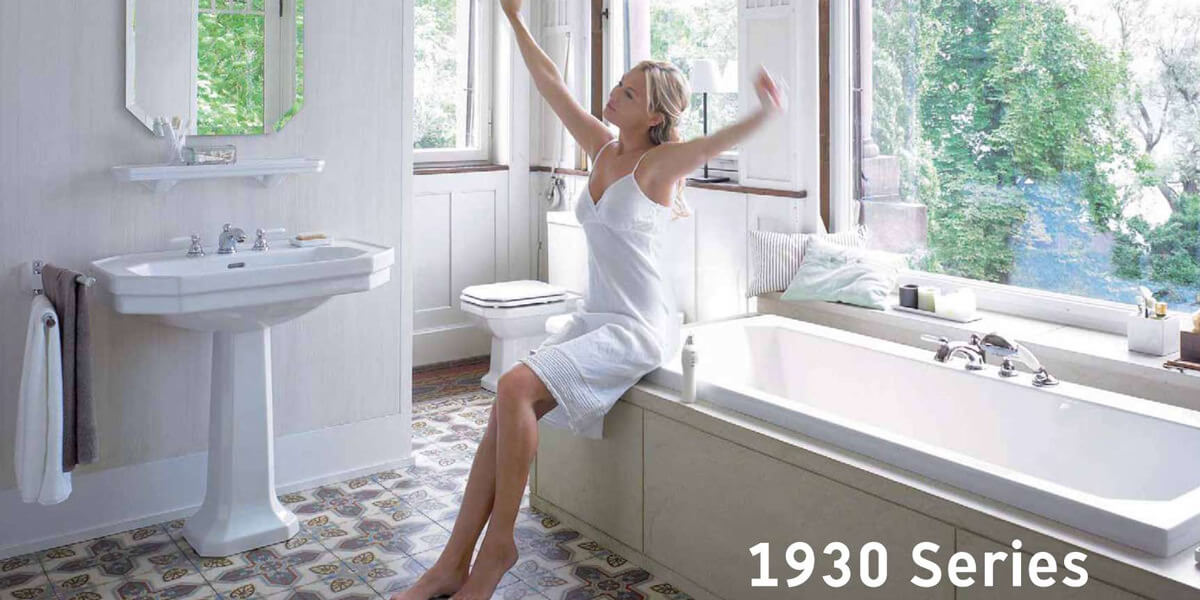 A Traditional Touch

1930 Series from Duravit has been given a traditional touch. This Series was created in the year 1930 and features. With a traditional touch it still looks modern and gives a luminous effect.